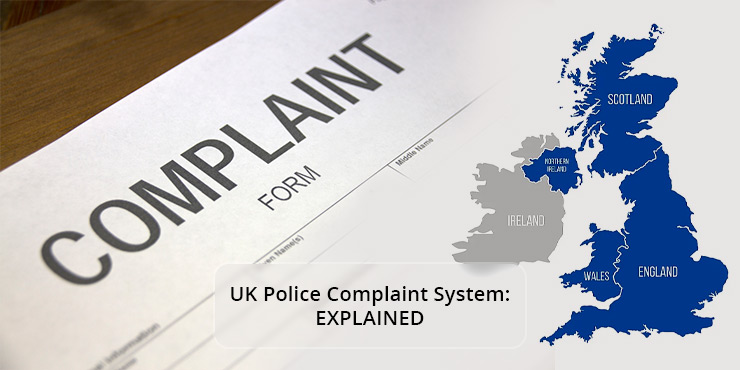 Do you think you've been treated wrongly by the police? Have you been subjected to the police's abuse/misconduct, incivility, impoliteness, and intolerance; experienced irregularity in procedure; or negligence on duty by police officers? If so, the law says you can make a complaint.
In this article, we will take a look at how the UK police complaints system work.
What Is a Complaint?
What comprises a complaint against the cops? According to the law, a "complaint" is an expression of dissatisfaction with the police force. A complaint can be filed personally or on behalf of a member of the public through a representative. A complaint to a police officer is usually filed to the Independent Office for Police Conduct (IOPC), but we will see later who are the appropriate authorities that will handle all complaints against the police.
Professional Standards Behavior for the Police
A police officer must adhere to legal ethics, especially when charged with complaints. Here are some of the standards that a cop must follow, especially when they face a complaint:
Honesty
A cop must be honest in their work. Dishonesty, especially when there's a complaint on their name, could result in more complaints charged against them.
Maximum Tolerance
A cop must practice utmost patience and tolerance to any people they face, even if faced with complaints. A police officer must be calm and collected when someone presses charges on them unless they want to have additional complaints on their book.
Respectful
Regardless of the complaint being light or grave, a police officer must respect the complainant. A valid complaint must be treated with respect by a cop, even if it means demerits on their part.
Equality
Fair treatment must be first seen within the cops, from their comrades to the public. So when someone charges a complaint against them, a cop must consider them valid unless the complaint is deemed fanciful or illusory. They must also see the complainant as an equal person with them.
Right Usage of Force
Unruly behavior must not be tolerated in any society, and so the cops must control these kinds of acts. But the police force must be aware of basic human rights. If they fail to follow this, it can be grounds for complaint against them.
Information Privacy
Information can go haywire, especially in these times where "digital" eavesdropping is possible. That is why the cops must treat every information about the complainant as sensitive. This information must only be used in their line of work and not be carried on their homes or friends outside their profession.
A cop going out of bounds on these sworn standards must be charged with relevant complaints immediately.
Where and How to File a Complaint?
Now that we know the professional ethics of a cop, we shall now take a look at where and how to file a complaint. The process differs between each region, but the process is ensured to be time-efficient and transparent at all times.
Take a look at this matrix on the process of filing police complaints:
Whether you live in England, Scotland, or Northern Ireland, complaining against the police force should not be intimidating. It is a basic right by every citizen that should be exercised without power tripping by the police. The next time you encounter a cop doing unethical acts, a complaint must rise to give them the appropriate disciplinary actions.
This article was prepared by the Association Against Abuse of Police Powers and Privileges (AAAPPP), a UK not-for-profit organisation specializing in assisting victims of abuse of power and corruption in the UK Police.